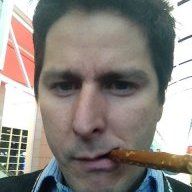 Mar 17, 2011
201
94
First Name

Ryan
Here is the edited version of my conversation with
AutoLeadStar
Co-Founder and CEO Aharon Horwitz where we explored the Artificial Intelligence (AI) tools revolutionizing automotive digital marketing.
In this conversation we discussed how to get started with AI today, and we even got a sneak peek at AutoLeadStar's brand-new machine learning tool being released in the Fall of 2017, designed to solve some of today's biggest online marketing challenges, including intrusive, mismatched popups and lack of personalization.
Learn how AI can customize every stage of the online shopping process by:
Tracking user behavior in real time to offer relevant content
Eliminating the busywork of campaign segmentation
Scaling personalization to all customers throughout the buying journey
Feel free to chime in with your questions and comments.
For more information about AutoLeadStar go to
www.dealerrefresh.com/autoleadstar