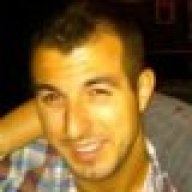 Oct 17, 2011
181
49
First Name

Dan
I hope I am the only one on here who has this problem because it really sucks. Day and Day out I get calls, but I'm the Marketing Director, that's supposed to happen right? WRONG! These guys are terrible! No amount of kindness, anger, threats, hangups, can persuade these two companies to leave us alone.

I get no fewer than 3 calls a week from them. I've asked to be removed. I've slammed the phone down. I've even given one of them a little piece of my mind and yet the calls continue.

This morning I told Eric from MUD that if I received even one more call from their company that I would go public with my outrage. Jeff from MUD just called me and I informed him that his call was the last straw.

Does anyone have any advice on how to get these calls to stop? Is anyone actually working with them?