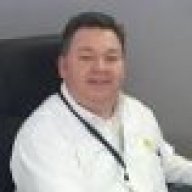 Apr 15, 2009
13
5
First Name

Don
We all get leads from time to time where the prospect will provide false information. They will give a phone number that is good, but not their own. Sometimes they will even provide a false e-mail address. The address works (they're usually checked by the lead provider), but is not the person who sent the lead.

I usually attribute this to a customer that felt it was required that leave a phone number, but did not want to be bothered on the phone. Sometime they are simply 'kids' playing around (seeing more of this on the Camaro now).

I have looked these prospects up on whitepages.com, and edited submitted data for 'actual' data, but how do most of you handle these 'leads'? Do you feel like you are getting more 'false' leads lately?

Thanks for any ideas.