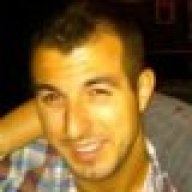 Oct 17, 2011
181
49
First Name

Dan
By now you all have probably come to the conclusion that I'm a cynic or at least a person of limited positive things to say in this business. We'll if the conversation was or is about the OEM's push to tell dealers how to spend money and market ourselves than you're right on the money!

It has been proven to me time and time again that OEM digital, co-opable programs, partnerships (call them what you will) do more damage than good to us digitally-minded dealerships.

For months my organization combated digital marketing program hand-me-downs from Chrysler Digital that (originally) did little more than increase our cost per click and level of aggravation. It pleases me to now say that things between my organization and Chrysler Digital have improved dramatically. And that we were able to find a partner off of CD's list of partners that has been very useful and a great company to work with. And Chrysler Digital has stepped it up immensely to accommodate my organization.

But just when I thought we'd gotten through the OEM Mandated Program Storm here comes a new American Dealership horror story... the New (since January) Mandatory Ford Direct / Dealer.com paid search program dunt dunt dah!

Now don't get me wrong. I am an enormous, screaming fan (maybe advocate is a better word) of both Paid Search as Well as Dealer.com. And as far as OEM mandated websites Ford-Direct isn't really on my naughty list (Cobalt certainly is). But this program where Ford is essentially going to Pay Dealer.com to build and manage SEM campaigns that will send traffic to a Ford Direct website has me scratching my head... who the hell comes up with this stuff?

The whole program is laughable. $1,350 mandatory Ford dollars to be spent on keywords myself and the rest of the Ford dealership planet is already (has been for awhile) bidding on! Where's the logic? The amount in general is a joke that money, In the Boston competitive landscape will get you a days worth of clicks before being exhausted...

Seriously! Which is fine (I mean its Ford's money) except all of those clicks are going to send my customers to my red-headed step child of a website's (sorry ford direct) homepage. And Not the very highly targeted vehicle landing page or specials on our Dealer.com site that I would be sending them to had it been my money.

In a presentation of the program today many dealer attendees were asking the same questions I had... Some examples were:

Can We opt-out? NO.

Can we send our SEM traffic to a website other than our Ford Direct site? NO!

I'll admit it I stopped really paying attention after getting the answer to those two questions. I needed to know nothing more for me to accurately deem this program to be our latest OEM PITA.

So my question to you, the resourceful, smart, forward-thinking, refresh crew --what is your take on these sorts of programs? Am I the only one who thinks these programs are a BAD thing?


... ​Sorry Ethan..
Last edited: