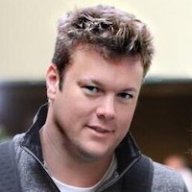 May 1, 2005
4,141
1,572
Awards

2
First Name

Jeff
Online used-car seller Shift Technologies Inc. plans to go public in the third quarter, looking to ride the momentum of rivals Carvana Co. and Vroom Inc., whose valuations have jumped as the pandemic propels them past traditional dealers.
Highlights from the article include:
Shift would go public through a reverse merger, in which it will sell a minority stake to Insurance Acquisition Corp., a publicly traded special-purpose acquisition company.​
​
The coronavirus has boosted online car sales.​
​
Together, Carvana, Vroom and Shift sold fewer than 300,000 cars in 2019, less than 1% of the used-car market in the U.S.​
​
Investors are excited by the prospect of an entirely new market for online players to displace traditional sellers.​
​
Shift needs money to compete with its far-larger and better-funded rivals. Going public through a reverse merger enables the company to raise more capital than in a traditional IPO and to get the capital more quickly.​
​
The merger marks a quick turnaround for Shift, which two months ago considered shutting down operations in Los Angeles, one of its major markets.​
​
Shift was rescued by a $6 million loan from the federal government's Paycheck Protection Program, and sales in May recovered to February levels.​
​
Carvana and Vroom have also faced a volatile few months since the pandemic hit.​
​
Shift projects its sales will double to $400 million in 2021 from $194 million this year.​
Full article here