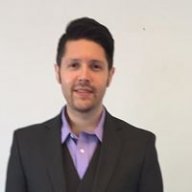 Sep 10, 2014
77
25
First Name

Derrick
In the past month I have seen more than six deals go south because the adult's parents pressured them into buying at another dealership. Or to purchase a car they did not like or want.

This not something I have witnessed before, honestly. Just this morning I spoke with a customer who said they were very upset that their parents pushed them buy elsewhere. Stating that they live and work within a few miles of the dealer. Saying that they now have to pay for service at our location or spend two hours driving for an oil change. Spending an average of 3-4 hours total. Not something a millennial wants to deal with at all. Sure dealers offer amenities, but unless you have a wine bar, craft breweries, or a chipotle you might not be in luck with getting the car back for service. Unless the parents take it in for service?

I so badly wanted to ask the adult why s/he let their parents call the shots - but, obviously, I cannot. Have you ever experienced a deal where the adults parents called the shots. Despite the adult being independent, financing it on their own - using their own money for the down payment?!

What gives? Is this a classic helicopter parent tactic that is distracting the millennial buying process?