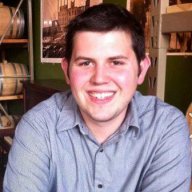 Mar 20, 2020
12
22
First Name

Jacob
Refresh friends - Paul Daly will be hosting a free LinkedIn Live event tomorrow (April 1st) starting at 11 EST. This event will be all about coming together to share information and perspective on the current challenges we face as an industry. You can
register for free here.
Speakers will include:
Alex Vetter - CEO, CARS
Jason Stein - Vice President, Automotive News
Brian Benstock - Vice President, Paragon Honda
Rudi Thun - COO, Roadster
Rhett Ricart - 2020 NADA Chairman
Kevin Frye - Marketing Director, Jeff Wyler Automotive Family of Dealerships
Brian Pasch - Founder, PCG Comapnies
David Kain - President, Kain Automotive
David Villa - CEO, iPD
Dave Spannahake - CEO, Reunion Marketing
Matt Lasher - Marketing Director, West Herr Automotive Group
Todd Caputo - Owner, Sun Auto Group
Dr Nicole Lipkin - CEO, Equilibria Leadership
David Long - Executive Manager, Hansel Auto Group
David Spisak - Managing Director, Haig Partners
Jim Fitzpatrick - Founder, CBT News
Hope to (digitally) see you all there.
When auto dealers band together, no crisis can win!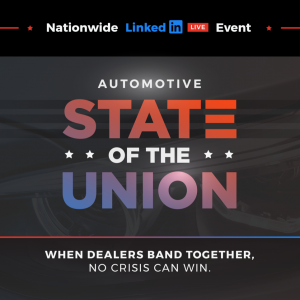 3
Reactions:
Jeff Kershner, Retail My Ride and Alex Snyder