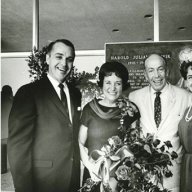 Oct 20, 2015
40
15
Awards

1
First Name

Abe
Hello to my fellow Northern dealers. How do you guys clean the cars after a big snow day? Currently all our sales guys have to come early and help plow and brush the vehicles. Seems very tedious and always a decent chance someone slips and hurts themselves, or nicks a vehicle w the plow.

Anyone found any cooler/smarter methods of cleaning up the lot after a big snow?

I was thinking of maybe ordering some giant tarps and trying to lay those down on top of the vehicles right before the big snow comes. Then now only would we not have to brush the vehicles, but they would still be looking pristine. Right now, we brush them off but they still kinda look like shit cuz there's snow packed in all the crevices. Anyone ever tried this before?