Mar 21, 2012
565
726
193
First Name

Ryan
Back in July, I brought up that Quicken Loans IPO paperwork referenced a used car business they were in the process of starting.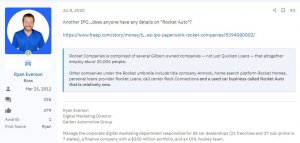 I still haven't been able to locate any additional details on "Rocket Auto" but then this job posting appeared a few days ago: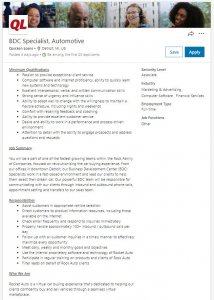 Quicken Loans quickly became the largest home lender in America through an easy and transparent online mortgage process. It seems like they're taking their knowledge and success of transforming the biggest purchase of someone's life (a home) and applying it to the second largest purchase of their life...a car.

Information is still vague so their business model isn't clear but if I had to guess they will be carvana-like but use dealership inventory. So would pay dealerships full asking price but Rocket would keep all F&I profits. Just a guess, time will tell...