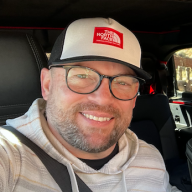 Dec 4, 2009
252
225
Awards

1
First Name

Dan
I'm going to try something using the power of DealerRefresh and the following on here. I've asked for this change before, and CarGurus says they listen to the dealer body, so I'll try this route. CarGurus combines all data, including SRP and VDP data, into a single number regardless of New or Used inventory. My beef is, inherently, Used and New behave differently on Classified. Cars.com, etc, provide a toggle in most reporting that allows data separated out to just Used, New, or both. Secondly, they need to provide a 13+ current month view instead of their 1-year option so we can compare the most recent completed month to its YoY result. e.g. as soon as November 2020 was over, November 2019 went away in their reporting.

I know my rep is going to swing at it, and I have a great rep, but figured if we all came together it would be a great experiment in providing feedback to a vendor for what I perceive as two legitimate requests. Would anyone disagree?

Please use the link to enter your store name, zip code, and your first and last name. Or you can reply in the thread and I'll add your information. No contact information needed etc.