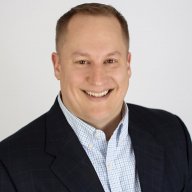 Dec 11, 2019
10
18
First Name

Chris
No matter the day of the week or time of the month, there was always one thing that stood above all else, certain to give you a dose of reality in the dealership " The Sales Board" Since it's inception it has always been the best motivator in the business, never talked smack, never complained, never gossiped it simply told the truth. And the ONLY people who were aware of it were the employees of the dealership. Usually tucked away in dark dingy conference/ lunch room, then slowly graduated into a BDC or sales office, the sales board was an "internal" tool used to track the staff's progress, while the managers secretly also hoping a little friendly competition would result from it.

So what has changed?

Why is it now acceptable to post them on social media, along with pay stubs, stacks of cash and an overwhelming amount of chest pounding "look at me" and how well I'm doing. I've been around the business long enough to remember when we'd make fun of the person taking a picture of their Rolex in front of their steering wheel and 9 out of 10 times it was their demo. Then it was "how is your sock game" and everyone took pics of multicolored funny socks. Now here in 2021 we have turned our industry into an all out 3 Ring Circus and all the stereotypes we worked so hard to have people forget are right back. Almost to the point we should be the plaid jacket wearing, fast talking, used car salesperson our grandparents warned us about when buying our first vehicle.

Which leads me to my last question, what happens when all this free money runs out, when society is back to normal and we have to go back to actually "selling" and not taking orders? Will everyone still be the best, will we talk about records and all the money we are making?

I know we heard none of this back in 2009 with cash for clunkers, and that was specifically to get our industry out of trouble what changed this time with the pandemic? The only thing I can think of is wanting to be seen on social media, did our business really become so superficial, that we want to be trending or see how many "likes or views" we get. Never did i think our industry would turn in to the Kardashin's?

I had the pleasure of working for some of the best owners in the business and best run dealer groups across the country, never once did I see a picture of their backyard, swimming pools, where they ate dinner at nightly. It's almost like we are turning our industry into a reality show. So I'll be anxiously waiting to see what happens when our business gets back to reality, when dealers are sitting on 100's of units slowly aging and hitting that floor plan, and sales people actually start using social media again for selling and not bragging.
2
Reactions:
joe.webb and Chris Vitale