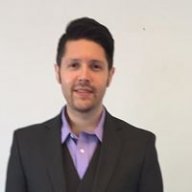 Sep 10, 2014
77
25
First Name

Derrick
Younger Auto Group - Frederick & Hagerstown MD

Please email your resume to Kelly Orcutt @

[email protected]
The Social Media Specialist is the main point of contact for the dealership and is responsible for building and maintains excellent relationships with the Dealer Principal, General Manager, Department Managers, etc. at each customer site. Through proactive contact with customers the Social Media Specialist will advise dealerships on their digital marketing strategy, focusing on the dealerships social media presence and mentions of the dealership across all social, review, blog, and forum sites. On a daily basis, the Social Media Specialist will also provide social media content, reputation management, and will consult with dealerships on new social media strategies that align with the client's business objectives.
Purpose:
The Social Media Specialist will implement the dealership's Social Media Strategy, develop brand awareness, generate inbound traffic, create ongoing training for employees, manage the dealer's reputation online and encourage social media adoption. This role coordinates with the internal Marketing and PR teams to support their respective missions, ensuring consistency in voice and cultivating a social media referral network.
This position stewards any content that's thought-leadership and social media industry related and oversees the blog, webinars, podcast, eBooks, whitepapers, case studies, client profiles – anything that helps contribute valuable, educational content to our community and customers around the social media space.
Job Duties & Responsibilities:
· Consult with individual stores and e-commerce managers on ways to improve social media and reputation management strategy.
· Respond quickly to all online reviews
· Attend seminars, workshops, etc. to stay up to date on marketing technical knowledge
· Will work with Digital and Regional e-commerce managers daily on social media
· Work with all outward facing employees to ensure that they are using social media as outlined in the written strategy and to offer training when needed.
· Become an advocate of the company in social media spaces, engaging in dialogues and answering questions where appropriate.
· Monitor effective benchmarks for measuring the impact of social media programs, and analyze, review, and report on effectiveness of campaigns in an effort to maximize results.
· Monitor trends in social media tools, trends and applications.
· Reporting: provides quantitative and qualitative measurement, pre and post campaign execution.
· Crisis Preparedness: Ability to identify and address any issues/crisis that may potentially occur within the social media realm.
· Collaborate with cross-functional teams to develop marketing and communication plans that will increase our car dealer's social media presence and engaging with our current and new customers.
· Utilize reporting tools to deliver monthly analytics reports to the client and project management teams.
Requirements:
· Motivated to be successful
· Must have a college degree related to field or relevant work experience.
· A minimum of 1yrs previous work experience in social media marketing.
· Strong project management and organizational skills.
· Team player, with the confidence to take the lead and guide other departments when necessary.
· Assist in setting up, updating and building social media sites for auto dealership customers.
· Claim and manage local social listing for Google+, Yelp, etc. and assist in developing keywords ranking strategies for local search.
· Daily monitoring of each client's review sites and social media sites.
· Creating of creative daily post to various social media sites across the internet.
· Create effective emails that showcase positive results and communicate them with the client.
· Create and maintain visible presence on Facebook, Twitter, YouTube and other social media platforms for the clients.
· Continually monitor the social media landscape and related trends through webinars, research, blogging, etc.
· Research relevant social media content and understanding ongoing social media changes and innovations.
· Research and developing dealership and brand specific content for posting including: automotive sales and service specials, significate products or amenities the dealership offers, and outstanding achievements or developments by automotive brands
· Exhibits the ability to jump from the creative side of marketing to analytical side, able to demonstrate why their ideas are analytically sound.
· SEO copyright experience preferred, including keyword search.
· Highly knowledgeable in the principles of "Search and Social".
· Experience or interest within the automotive industry is preferred.
· Be able to create and maintain relationships with business and employees.
· Strong computer & phone skills (Internet, MS Office & Excel, Social Media, Facebook)
· An understanding of media planning functions.
· Maintain professional business attire and appearance.
· Self-starter, Takes initiative and ability to be a team player.
· A strong can-do attitude
· Excellent English proficiency both spoken and written is essential.