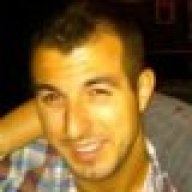 Oct 17, 2011
181
49
First Name

Dan
A colleague sent this article my way. I wanted to share it with all of you and get your take on it.
What Happens When You Break Up With Facebook: Nothing | Fast Company | Business + Innovation
It's funny I have been considering dismantling all of our individual FB accounts in favor a single group account (which we already have and has the largest accumulation of fans)... I'm trying to come up with a downside to moving forward with this idea but I'm not finding one. What do you guys and girls think?