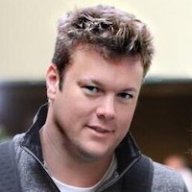 May 1, 2005
4,065
1,522
Awards

2
First Name

Jeff
​
Digital Merchandising Impact Study Finds Highly Engaged Online Auto Shoppers 2x More Likely to Buy​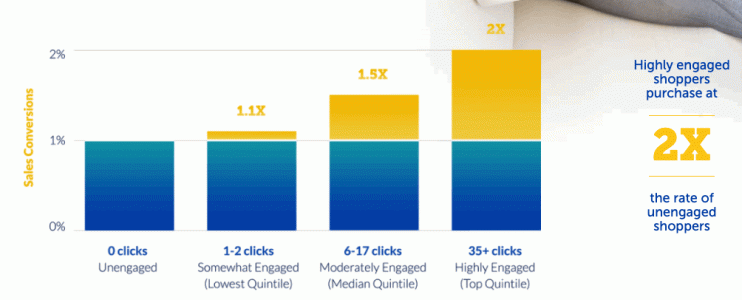 SpinCar
and
IHS Markit
announced the results of a six-month study measuring the impact of digital merchandising for automotive dealers.
The study examined the relationship between shopper
behaviors on dealer websites and vehicle purchase rates
. SpinCar analyzed digital merchandising engagement behaviors and vehicle purchases of 4 million consumers over more than 200 dealer websites from July through November 2020. Polk Automotive Solutions by IHS Markit provided vehicle purchase analysis that was used in the study.
Key findings from the study include:
The level of shopper engagement with merchandising tools on a dealer website is a strong indicator of propensity to purchase. Shoppers exhibiting the highest levels of engagement purchased vehicles at more than 2x the rate of unengaged shoppers, while even moderately engaged or somewhat engaged shoppers purchased at measurably higher rates (50% and 10% higher, respectively) than unengaged shoppers.


Shopper engagement with specific merchandising tools correlates with higher vehicle purchase rates. Shoppers who engaged with vehicle photos on a dealer's website purchased at a 45% higher rate, while those who also engaged with 360° walkarounds purchased at a 64% higher rate.


Vehicle buyers demonstrate significantly higher online merchandising engagement levels than non-buyers. Buyers who purchased from a competing dealership clicked on 70% to 80% more photos, 360° walkarounds, and features than non-buyers, while buyers who visited a dealer website and then purchased from that particular dealership clicked on 3 – 5x as many photos, 360° walkarounds and features vs website visitors who did not make a purchase.
"Automotive dealers have long known that online engagement is a key indicator of shopper interest, but until now there have been few published studies that have quantified the impact of their digital merchandising efforts on actual vehicle purchases," - Devin Daly, SpinCar Co-Founder and CEO.
Dealers can learn more about the study's findings by viewing the infographic at
https://www.spincar.com/impact/
.
--------------------
Sooo, vehicle sales INCREASE when the customer has a higher level of engagement with online merchandising like great Photos, 360 views, etc. Not sure we need research/study to figure this out. A serious shopper/buyer is
of course
going to ENGAGE MORE with that particular vehicle(s,) digital/online merchandising display.
Engaged with vehicle images =
45% higher
purchase rate
According to the study, a 360° vehicle walkaround increases that rate by 14% for a total of 64% purchase rate.
Is the cost worth the 14% increase?
What are you comparing it to... small shity low-res photos VS larger high-res photos vs 360° spin service?
Can the right amount of larger high-res photos be just as effective?
Does a video walkaround get the same results?
What other variables on the SRP/VDP were considered?
I'm not knocking SpinCar (
though we have in the past
.) I find the tool he be quite awesome and if I were shopping for a vehicle and the dealership had it plugged into their website, I'm confident I would engage with it more vs a website that had shity low-res photos. But, would it steer me closer to a decision vs a website with larger high-res photos and solid description?
I don't know. Maybe.
1
Reactions:
Jim K