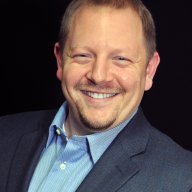 May 1, 2006
2,952
1,639
First Name

Alex
Just what you wanted... more Rick. But hey - I got him to agree to this too!
------------------------------------------
Have you ever wondered what it takes to start a company? What about getting one off the ground and selling it for $1 Billion?
We are super excited to have
two of Dealer.com's
founders
on RefreshFriday to tell us what it was like to take that ride.
Mike Lane
was the COO of
Dealer.com
working side by side with
Rick Gibbs
who served as CTO, President, and later CEO. Rick went on to be the Co-President of Dealertrack and Chief Product Officer of Cox Automotive until retiring in 2018 to help find threats to the education industry. Since
Dealer.com
, Mike has been helping companies grow and has his own startup that is on the rise.
Both are investors and sit on numerous boards. They know a thing or two about what it takes to start a business and we cannot wait to pick their brains!