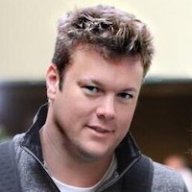 May 1, 2005
4,044
1,510
Awards

2
First Name

Jeff
General Motors chose
Tekion
.
And now Hyundai USA has selected Tekion Corp to be one of three digital retailing EV platforms for dealers, along with Roadster and Dealer.com.
Tekion is a relatively new company that more known for their DMS but began rolling out its digital retailing tool to dealerships in 2019. Their new EV Sales Tool was developed by a former Tesla executive. GM was an early investor, other investors include BMW, Nissan, Mitsubishi, and some larger dealership groups.
I hadn't heard of Tekion until a few weeks ago but since they already offer DMS along with a Sales, Finance, Service and even Accounting solution, could they be a disrupter in the current landscape of digital retailing tool?
Anyone familiar with Tekion?
1
Reactions:
jscole86