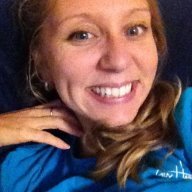 Nov 5, 2015
19
5
First Name

Whitney
These are unique times for the automotive industry. Online car sales are surpassing what we're used to, while in-person sales are transforming to fit the times. Unfortunately, accessories can fall by the wayside when we're hyper-focused on moving metal. After all, many dealerships are merely surviving. How can salesperson offer accessories online without losing the customer's interest? How can an in-person sale survive the perceived "extra step" of an accessory presentation?

The reality is, accessories can cushion your bottom line. After all the hard falls we had this spring, we could all use some extra cushion now. So don't neglect the incredible profit potential accessories have to offer. After all, it's a multi-billion dollar industry. Choosing a "lead in product" makes for an easy transition from car sale to accessory presentation.

The right lead-in product for your dealership will depend on various factors, but it should be something that even Tommy Boy could sell. Literally, your newest, most awkward, Dad-joke-telling sales person should be able to pull this one off. Not just because it's some boring accessory, but because the whole store comes together to get the pitch down on this one. Everyone understands this accessory from the inside out, and can pitch it with their eyes closed.

Consider your brand, customer base and environment to start. It's critical for everyone to be not only well-versed, but enthusiastic about this product. Over time, you should see proven success with transitioning into the full presentation. If not, you may have the wrong product. And, the beauty of a lead-in product is you can change it at any time!

In regard to your brand, what are you known for? Hondas and Toyotas are known for reliability and longevity. Weave that into your pitch by offering protection packages that will last for the long haul. Jeep and Subaru should appeal to the brand's adventurous spirit. Bike racks and spare tires are an easy "yes" for that crowd. Ford's toughness goes hand in hand with work-related accessories, like tool boxes.

Who are your customers? It can be tricky to generalize your entire customer base, but we can identify some similarities. If you sell a lot of family vehicles, you might focus on cargo organizers for everybody's stuff. If you see a lot of business men and women, you might lead with a cell phone mount. You can choose to go in another direction and lead with a navigation system. It's up to your dealership (or sometimes trial and error ) on whether you go with an easy yes or try to lead with an accessory heavy hitter.

Where are you located and what is it like there? A good lead-in product can change with the season. Remote starts can be a natural and profitable introductory product for some parts of the country. Florida summers and North Dakota winters beg for climate controlled vehicles. When the season shifts, the product you start off with can too. If you're in a state with less extreme temperatures, you can focus on football season or an upcoming holiday.

Small scale tailgating packages can be a great segue if you live somewhere with a strong fan base. Is your terrain red dirt rich? Or do the coming months call for snow tires for a safe commute? Then plug those all-weather floor mats for every season. It's an easy introduction when your customer realistically needs your lead-in product.

The purpose of your lead-in product is to make a smooth transition into the Vehicle Personalization accessory presentation. People are buying accessories, and it might as well be from the dealership.