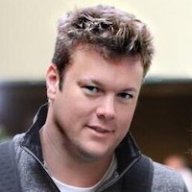 May 1, 2005
4,143
1,572
Awards

2
First Name

Jeff
It's been almost 1 year since Walmart partnered with
CarSaver
- a digital automotive marketplace and car-buying program. They started off in 4 states - Georgia, Illinois, Indiana and Virginia as well as on a microsite on Walmart.com (one that I can't seem to find anywhere on Walmart.com)
Walmarts partnership utilizes CarSaver's car dealer network which includes local dealerships throughout Georgia, Illinois, Indiana and Virginia. It also leverages its partnership with AutoNation, the nation's largest new-vehicle retailer.
The CarSaver network also includes banks and insurance companies - in hopes to provide a better "customer experience," including
upfront pricing
. Once a buyer finds what they want, they are connected with a "express manager" to either test-drive or pick up the car at one CarSaver's participating local dealerships, which is typically within a 15-to-20-minute driving distance from a Walmart supercenter.
Where is CarSaver making their money?
Automotive News reported
that upon making a sale, the
dealership pays CarSaver a fee of $350
in most states.
A CarSaver website claims the partnership will help dealers sell more cars by reaching Walmart's 250 million customers and 1.7 million employees.
CarSaver CEO is the industry infamous Sean Wolfington.
Another big box / non automotive originating retailer desperately trying to break into the car business.
Will this be the one that works?
1
Reactions:
Alexander Lau