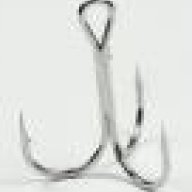 Jun 28, 2011
1,493
495
First Name

Doug
When I first went to college I met a hippy that would stand outside the student union building and ask women, "do you wanna have sex". This is the ultimate in playing the odds.

I was looking at a new car SRP page on AutoTrader. Looking down the list of cars, you see the picture and the price and then the description. Look at some of these:

CONCIERGE PLUS SERVICE. FREE 5 YEAR/100,000 MAINTENANCE.OIL AND FLITER CHANGES MULTI POINT INSPECTIONS FREE LOANER CARS AND CAR WASHES FOR LIFE.

All capital letters. I use caps but sparingly. What exactly is a fliter change? That might appeal to one of those Dealer.com guys.


Cocoa/Lt Neut Lth Leather. What a price for a 14! Call ASAP! Jupiter Chevrolet is very proud to offer this outstanding-looking 2014 Chevrolet Malibu. A great gas saver with a surprising amount of room for its size! Save

When I first started reading this, I thought it was Spanish. Who is going to click on this?


Right car! Right price! Hey! Look right here! When was the last time you smiled as you turned the ignition key? Feel it again with this great-looking 2014 Chevrolet Malibu. You just simply can't beat a Chevrolet product. Ask us about the

I know what software produced this. Anyone else know? Customers will see this over and over.


Air Conditioning,Vanity Mirrors,Vehicle Stability Assist,Multifunction Display,Turn Signal Mirrors,EBD Electronic Brake Dist,EBA Emergency Brake Asst,Child Safety Locks,Auto Express Down Window,Anti Theft/Security System,Dual Air Bags,Side Air Bag

Here is your classic VIN decoder. This was on a $38K Malibu LTZ. Are these the best options he could select for this vehicle?

All of these came from the same SRP page. If your descriptions look like any of these, don't blame AutoTrader. In fact, don't waste your money.

Everyone has WordPad as it comes free with any Windows program. WordPad is not formatted so you don't get any of those Chinese looking letters. Spell out "inch" or it will product one of those also. I did use HTML but it was more of a hassle.

I used it to develop my description library for new cars. I got a stack of brochures and loaded up the factory website. I saw what they spent hundreds of thousands of dollars to have produced. I then took that information and some reviews from various car sites and built my library. I had different descriptions for every trim level within every model. After it was built, it was easy to cut and paste. I would then type the major options at the very beginning in Caps.

At this point, the customer only wants information on the vehicle. The sales pitch comes at the end. Up front you might as well be asking, "wanna have sex".

These same comments go on their website!




Last edited: