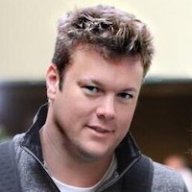 May 1, 2005
3,895
1,410
Awards

2
First Name

Jeff
With the
discussions around TCPA
here in the forums. This is a bit last minute but a very relevant webinar you may want to attend.
TCPA lawsuits are coming.
Not If, But When: Cover Your Act in TCPA Litigation
Safeguard your dealership/business.
It's not a question of if; it's a question of when. In this comprehensive, 60-minute, expert-led session, we will discuss how you can be safe when the tidal wave of TCPA litigation reaches your business. Q&A will follow, and registered attendees will also receive a recording of the presentation afterward.
Sign up for the webinar here --
http://www.leadid.com/webinars/2014/not-if-but-when-tcpa-litigation
Date: Wednesday, December 10th, 2014 at 1pm EST/10am PST
Duration: 60 minutes
Speakers:
Rachel Hirsch, Esq., Senior Associate, Ifrah Law
Jack Bowen, Chief Marketing Officer, AcademixDirect
Derek Smyth, Director, Business Development, LeadiD