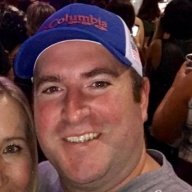 Apr 29, 2011
439
206
First Name

Chris
There's a reason the "Family Sedan" is quickly becoming a thing of the past. Unless we have a repeat of the 70's where everything gets miniaturized, the $20,000 PRAGMATIC new vehicle is gone. I.e. -- the F150's and Silverado's and SUV's everyone wants will never be $20,000. Unless something happens that makes metal really, really cheap... god knows you can't use plastic anywhere anymore. I do believe electric will become the dominant powertrain, but too many economic factors are at play for any "flick o' the switch" adoption.
Completely agree. The supply chains need to be there first, and right now they're constrained even at low volume. Gains in technology are moving fast but the critical mass point is a ways away. I'd say we're about a decade away from that point.
I also think the driver of EV demand isn't going to be "green" as much as it will be "digital". The stuff Tesla is doing (giant touch screen, apps, games, dog mode, Autopilot, Summon, etc.) - that's the stuff people want and think is cool. The software is going to become a more important factor in selling features of the car. And that's one of the reasons I think tech titans are beginning to make larger investments here. They see the software playing a more critical role than ever.