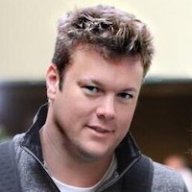 May 1, 2005
3,853
1,384
Awards

2
First Name

Jeff
50% of consumers (survey) believe that a dealers NET Profit on a used vehicle sale
averages over $2,000.
There's an article over on the blog with some interesting stats around what consumers believe dealers make on a used car sale.
Be sure to read and review the chart.
Consumers will walk into an Apple store and lay down some big money and never once complain about the 21% NET MARGIN they just made. But boy oh boy they're quick to bitch over the average 2.2% net margin a dealers makes on a used car.
Check out the actual Google Consumer Insight chart
The truth is - the average consumer (possibly half) believes a dealer makes over a $2000 net margin on a used car sale. Could this possibly be a cause for the complaints? Seems obvious.
So how does one overcome this while helping consumers become more aware? Would it be wrong to disclose how the automotive market works?
What are some ways through transparency and education you can think of (or currently doing) that would educate the customer on the actual profit a dealer makes on a used car sale?
1
Reactions:
WillMcG32