Feb 17, 2021
18
23
First Name

Jake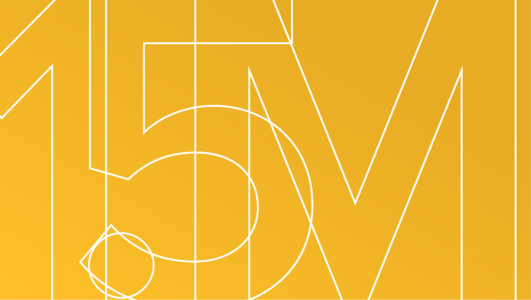 Originally written by Matt Murray, Widewail CEO:
This month, Widewail turns three.
I remember when Angi and I signed the articles of incorporation on our kitchen island. When the Prime Automotive Group signed up. When we wrote every response to every review.
Since then, we've grown. From a managed services company to managed services + software company. 30+ wailers. 1000+ customers.
Most people know us as a reputation management provider - driving reviews and managing engagement in consumer reviews and social media. However, we have broader aspirations. Aspirations to create trust between hundreds of thousands of local businesses and their communities by helping business owners create and manage digital engagement. To help shape the narrative around a business and influence the mosaic of interactions each prospect will experience.
To start on the path to achieving this lofty vision - we need capital.
In light of this, Widewail is announcing the close of its seed round, totaling $1.5m. We've achieved product-market fit with the core platform and are ready to accelerate. Some would say "why not grow organically?". Well, we essentially did until today. We took a very small investment in our first 6 months to ensure we had some security, but never ended up really "needing" that insurance.
In order to get where we want to go more quickly, we decided to pursue funding. We're excited, committed and looking forward to a very bright future. We have and will continue to create opportunities here in Burlington, VT, which is extremely important to our leadership team.
The story to our investors in this seed round, comprised of founders of unicorns, CEOs, private investors with 30 years of experience, and a group of very successful friends was simple. Our core leadership team has 30+ years of software development, sales, operations, digital marketing and leadership experience. We've grown our business to serve more than 1,000 locations in the US and our monthly sales numbers are up 2.5x over 2020. We have taken (and will continue to take) a very metered approach to growth - ensuring teams, systems and processes are ready to support the burden of additional investment so that our rock-solid customer relationships never suffer. With a churn rate of 1% in 2020, we've proven we understand what value means to our local business partners and are very proud of that. Personally - I've heard too many stories that sound like "they grew too quickly, service has really suffered". It's hard to reverse that line of thinking once it's out there.
So, how do we plan to put this capital to work? First, we will hire. Expand engineering, product, marketing, sales and customer success. We are developing new products and introducing new technologies to our stack. We will bring in operational support. "Gut instinct" is no longer good enough. Maturity in our process is now required, without sacrificing what makes our day-to-day really fun.
Adam Burnett
moves from VP, Engineering to CTO. Well deserved. We welcome
Jeff Carpenter
to our Board, a huge leap forward in financial competency. I'm more than thrilled to see these two in important leadership roles at Widewail. We know each other, trust each other and can be very open and honest in our discussions as a result - an underrated trait amongst leadership teams.
I still get goosebumps when I think about Widewail and what the future holds. I don't know if there is a better way to communicate my personal excitement. I can't wait to go to work in the morning, tackling challenges and opportunities alongside fellow Wailers. Seeing individuals thriving in roles that didn't exist 6 months ago. Widewail is growing up and starting to walk on its own. I couldn't be more proud to be part of this team.
-Matt Murray, Widewail CEO
Widewail offers review management services to scale customer interaction through review response, generation and online reputation management best practices for Google, Facebook and more.

www.widewail.com