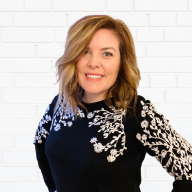 Apr 12, 2019
59
47
First Name

Tabitha
Question (or maybe questions) of the day
: Do you know the keywords that your pay-per-click provider is bidding on? If you do - awesome! How are those keywords performing? And are they leading to KPIs?
Our agency has questioned the strategy behind bidding on branded keywords,
specifically
those required by co-op. Our method for our dealers is creating a keyword strategy by what your local traffic is actually searching for, not canned terms that all your competitors are trying to rank for. We want quality traffic traveling to your dealership website - not just quantity - and providing your customers with helpful information that leads them to convert by setting up a test drive and visiting the showroom.
Our agency has the ability to pivot strategies and adapt to search trends in order to make the most of your pay-per-click budget. When was the last time your provider shared or changed your bidding strategy?
Check out our latest blog where we dig deeper into this keyword strategy.
Many co-opped pay-per-click providers claim that automation is the way to go. The only way to rank in your dealership's local area is by bidding on their canned keywords that are exactly the same for all dealerships, in all locations. What they aren't telling you is that by adhering to this...
dealerauthority.com