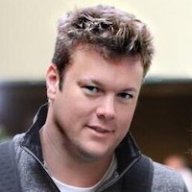 May 1, 2005
3,778
1,340
Awards

2
First Name

Jeff
The first response to an "Internet lead" is so crucial. But yet as I'm consulting with dealerships, many screw it up.

Sometimes it's the manufactures fault and not the dealerships. I get it.

I witness long-winded templates full of irrelevant gibberish, emails confirming to the receiver that this is indeed an auto-response, shitty email templates addressed to <customer first name>. Some have built a business around the first response by integrating inventory options and incentives. Seriously.

Something so simple, yet so difficult.

I understand we tackled the subject before here at one DealerRefresh, but let's do it again.

It's 2015 – what is your first response/auto response to an "Internet lead"?