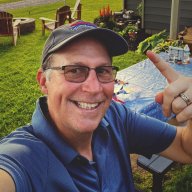 Apr 7, 2009
4,078
1,587
First Name

Joe
Do you offer 24 Hour Test Drives?

In this touchless selling world, I'm thinking that 24 Hour Test Drives maybe a way to make productive sales relationships. I'm thinking that it'll create higher closing rates.

Shoppers would love the personalized experience.
Do you offer it? If yes, do you promote it? Thoughts?
1
Reactions:
Chris Cachor