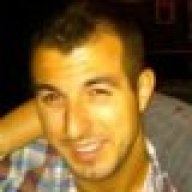 Oct 17, 2011
181
49
First Name

Dan
There are a lot of things I look for in selecting a Automotive Website these include:
1. Good, flexible platform that will accept custom code and scripting.
2. Strong VDP/ SRP structure that can be customized and improved as I deem fit.
3. Platform must be intutively designed so content loads fast and is arranged according to Web standards.

Admittedly, I have yet to find a single Automotive Website platform that checks all of these major boxes as well as some other smaller ones.



That said, HOW THE F*CK IS ADP COBALT STILL BUSINESS? I mean, Sh*t my team writes custom CSS, Javascript, HTML, and PHP on our Dealer.com website
and I can't even get a navigation link to function properly on our cobalt site... WTF!?
I have already wrestled with this thing for twenty minutes and it's still fighting me! And our f*cking cobalt rep wonders why I think she's a good damned moron when she asks
"why won't you consider using Cobalt for all of your websites?"

Well on top of the fact that you make me change my damn password every 3weeks and if I forget it I have to call you instead of clicking a link, answering some questions and having it emailed out to me... here's why:
I'm pissed thinking about all of the more meaningful, productive sh*t I could've been doing instead of fighting with how a link in my navigation opens.
I think this is Cobalt paying homeage to the movie inception... an iframe within and iframe within an iframe...
Last edited by a moderator: