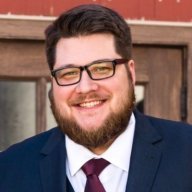 Jul 24, 2019
20
31
First Name

Zach
I'm still a newcomer to this industry, only being in it about 5 months. I just need a moment to rant about third parties, and all the different tools used on a daily basis.

I'm just blown away at the amount of third parties and tools that only do a single, or very minor task - and almost none of them communicate with one another properly! 75% or more (likely more) are owned by COX and are old or at least look like they were designed about 15 years ago (which they probably were.) There are some outsiders that appear to be trying to do it right (DealerInspire for instance) but there are only a few more I can count on my hand that provide timely and reliable customer service. I get this is an old industry - and slow to adopt certain technology, but it seems to be as if it's the people as well.

People want to say things like "I've done it like this for 15 years, it's worked so far." Well Carvana didn't exist 15 years ago either, hell the internet didn't exist in the same way it does now. We can't rely on tools that worked 15 years ago, in their same state, and we need to hold our third parties - regardless of what they provide for us - accountable.

Props to guys like FrikinTech, and some other newer companies that see this and want to differentiate themselves from the old. I feel their are a lot of solutions that are yet to be fully realized, or can be made better in a lot of ways. So while this is a rant, there is also great potential and a positive outlook for a huge industry that can make changes to prevent it from going extinct.