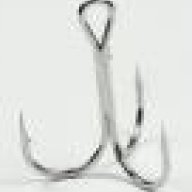 Jun 28, 2011
1,491
496
First Name

Doug
Ooops!

Before Jeff gives me grief as well, I take back that comment. Ha. On a serious note, yes I really do care about the perception of our industry as a whole. I've been in the business now around 10 years and in that time I feel there's been a pretty large shift in consumer attitude toward dealers...in a positive way. We see it every day here in the store, along with feedback we get online, and it feels great. Obviously the explosion of the internet (and the transparency it brought with it) played a huge role. So damnit Cars.com, stop trying to ruin my good vibe! Ha.
Bryan, I appreciate your thoughts and definitely your participation on DealerRefresh. I had a similar conversation with one of my young ISMs, today. One of the reasons I love the internet, it allows the customer to get to know me before they come into the store. We never hear, "just looking" and other defense mechanisms commonly thrown at floor sales people. They come in and want to put a face with a name. They already feel comfortable with you. They will like you but will that change their overall perception of car dealers?
I sold my first car in 1967 working for J.L. Huffines. He is one of the finest men that I have ever met. He gave me a job selling cars while I attended college across the street. If you ever lied to a customer, and he found out, you were history. This man gave away millions to charity. He spent a fortune running testimonial type advertising about how Huffines was different. They were different but the public never bought into it.
I know franchise dealers that leave cars online for a month after they were sold. Customers call in and are told the car is still there. They advertise cars at one price and try to bump the customer 3 to 4k more, when they come in. They pay companies to write fake reviews. Jick is alive and well. As long as this goes on, we will live with the reputation.
1
Reactions:
1 person