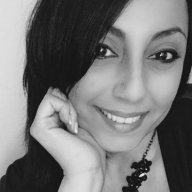 Jan 16, 2019
31
10
First Name

Diana
It was reported that recently an employee of Redbanc, was targeted and tricked into downloading malware, while applying for a position via LinkedIn.

A good example of Social Engineering.
There was even a phone and Skype interview that took place.The hacker asked him to install a program "Red Flag"(ApplicationPDF.exe) that would generate his online application.

Just a few tips:
Trust No one...Seriously, when you're complacent these things tend to happen. Assume everyone is trying to steal your credentials. A good example is an email from someone you know, with an unexpected link. Hackers can easily send you emails using any email address they want and you unknowingly click on the link. If you receive an unexpected email with a link from even someone you know, call them to verify it. You can also hover over the link to see where this link may lead you.

Do your research... If you're applying for a job online, it's always best to research the company. A simple Google search and Glass door, is a good start.

Don't be careless, anyone can fall for these scams.
Last edited:
2
Reactions:
Marc Lavoie and Rick Buffkin