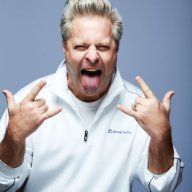 Feb 15, 2016
53
26
First Name

Steve
Biz rules are important for activities like Confirm appointments, Anniversary, BDay, & delivery. Open opportunities should be taken much differently as the customer experience is what you are focused on for the customer to buy the car from you. 80% of customer buy a car in 14 days. A large portion of that is in the first 7 days or faster. We need to communicate on their channel but we need to know what that is. Spray and pray.
So you get an internet lead and the customer replies via text. Yet, you may have a rule to make a call and send an email. My question is "Do we really want that to happen?" I want to communicate on the customer's terms, not what my biz rules tell me to do. That is "Doing the task to do the Task model". What does that really measure. Are we doing the right activity to get what we all want is "Engagement"? Texting is the number #1 form of communication. Why don't we push it more?
Before you comment, look at your store. How many activities are NOT completed by the end of the day by your team? How does your team know what's important? Are we losing opportunities with too many tasks? Now, if everyone has their task completed, congrads. But, we all know that is not the case.
Can we admit that Email and Phone calls are old school activities but yet we still want our people to do that. Do people pick up the phone today? Rarely. Do people reply to your email templates? Rarely. I agree, however, that phone calls are important but believe today's customer is always busy and you have to "earn the right" to get the customer on the phone. I call it "Schedule a Mini Appointment". Meaning, build the relationship with the customer thru several text messages first (Like its a call) and then ask to get on the phone to clarify. Does anyone ever try this method?
As a parallel, I spoke to several people on the dating scene using online apps. The ladies I have spoke to just don't randomly give a number after one communication. It takes many conversations before a number is given out to get a conversation. Somewhat similar, right?
Do we really need rules in place to engage a customer that is already engaging our stores that are interested in buying a car now faster than ever? Just talk with the customer that is in the market on their terms, not your biz rules terms.
A penny for your thoughts.
1
Reactions:
Crdlss