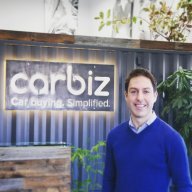 May 17, 2010
34
19
First Name

Evan
Group,

I am about to undertake the whole photobooth project and I need some advise about the automatic turntable. I think I've nailed down the style of booth and concept I am going after.. (stationary camera, automatic turntable, spin on website, 360 degree interior cam, etc...) Now comes the time to make, what seems to be, the most largest financial decision of the project.. the turntable.

Do I spend $10-15K on an inexpensive model, or is there no other option besides ponying up for the Carousel-USA at $30K??

I am also going to start a thread inquiring about Sister Technologies EZ360 software, spin, camera solution if anyone has any thoughts on them.