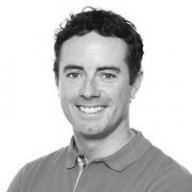 Jul 25, 2012
28
9
First Name

Kevin
Ouch, 2nd largest campaign by cost goes to the dealer name. Wasted money at that price. How many of those were on mobile? Ads make the mobile experience far
worse
for the customer, as GMB (which likely shows up first) is a much better option than the more limiting Search Ad.
I'd also ask for your search terms report in the "OEM Dealer" campaign, I bet the keywords in that campaign are also triggering for the brand name as well, indirectly through poor match type and keyword selection combinations and lack of negatives.
Oh, that also applies to Used Mercedes Certified Campaign - I bet that is happening there too. 22.71% CTR? Suspicious. Probably have people searching "mercedes benz hagerstown used cars" or something like that. Review the
Search Terms
report across the account, I bet more than 1/3rd of that budget is going to brand name when you dig deeper.
Me: for the 10th time, remind me again why we are spending such a large portion on "Branded" keywords? (Mercedes-Benz of Hagerstown)

Agency: Because it's doing so well!!

Me: Well DUHHHHHH

View attachment 4549
Last edited: