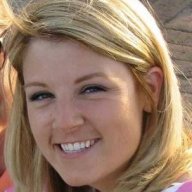 Feb 8, 2021
21
14
First Name

Allison
Car seats play a huge role when it comes to purchasing a car. In fact, a Cars.com survey found that 67% of parents stated car seats are a key deciding factor in their decision to purchase a car, with nearly half reporting they had another kid and needed to fit three car seats in a bigger car. When it comes to which cars have an easy-to-access Latch system and can accommodate the THREE different types of car seats a child will need in the first decade of the child's life is incredibly important to parents.
When you encounter car shopping parents on the lot interested in vehicles that make it easier to accommodate a car seat or multiple car seats, Cars.com
Car Seat Fit Report Card
can help you guide them to a purchase that will meet their needs right now and as they grow their family. Cars.com's certified child passenger safety technicians have evaluated over 50 vehicles and graded each vehicle's Lat system as well as how the vehicle accommodates the different car seats. To earn an "A" grade, a vehicle must show it has plenty of room for the car seat and the child, without impacting legroom for the driver or front passengers. Vehicles also must demonstrate their Latch system is easy to find and use - without any fit issues - in order to shot it's car-seat-friendly.
Of the 51 vehicles evaluated, only four made straight A's in their Cars.com Car Seat Report Card:
full report
to see where the cars on your lot ranked and use the best features to help parents find the best family-friendly vehicle for their needs.