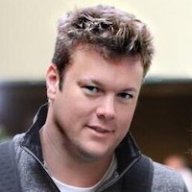 May 1, 2005
3,733
1,311
Awards

2
First Name

Jeff
CDK is making it easier for dealers to "Stay Connected" and communicate with customer support more efficiently by offering dealers a new mobile app for
Service Connect
.

Dealers can use Service Connect Mobile to:
Review Cases for status updates
Open New Cases
Search for Knowledge and helpful information to answer your support questions
Receive CDK Alerts
Contact your CDK Client Account Manager (CAM)
Update Settings
Service Connect Mobile is support on iPhone and Android. I'm not sure if there's an up-charge for this convenience BUT I thought it worth mentioning. Not a bad idea to have the ability to connect with support right from your phone.
Anyone use CDK Service Connect Mobile yet?
..