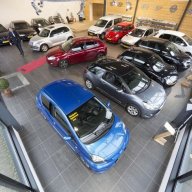 Feb 2, 2021
12
1
Awards

1
First Name

chester
I have been looking for a person who is good on Facebook for several months . I want someone to help me make a dealership page and then help me post my cars in the marketplace.
Do you have a contact with a skilled person?? email or phone number... I CAN PAY! But please I want someone with experience who can get the job done.
Thank you very much!

PS:
I don't have them with facebook technology etc ,he has to teach me.
I pay,tips,some , not problem!