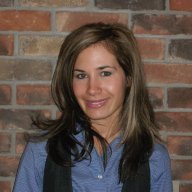 Jan 27, 2017
4
3
Awards

1
First Name

Jenna
I hate the unknown of how many of our emails from the CRM or our email marketing provider just go undeliverable or to spam...

Who do you use for your email marketing and how do you verify the deliverability?

We send email marketing campaigns through Naked Lime, and I can see through analytics and chat conversations on our website that the interactions are generated from the campaigns, which is great. However, I know campaigns go to my spam box.. so I contemplate what the customer doesn't get in their inbox, or what arrives in their spam.

Naked Lime came up with the solution to ensure everything arrives in the inbox being to send an opt in email to every customer that interacts with us moving forward so we have a "double" opt in safety net to improve deliverability and be sure that the customers we interact with want to interact with us.... my concern here is that being a general consumer myself, I highly doubt I'm going to open an email and click to agree to communicate moving forward. If it doesn't seem interesting I unsubscribe or delete the email. The recommended "opt in" process would only allow us to market to those who took the time to opt in, if they don't respond to the email we lose the ability to market to them entirely... even though they just probably deleted the email or it's sitting in their inbox to do in the future.

I value email as a communication method, however I'm wondering how else you are communicating if you aren't using email marketing?
2
Reactions:
Jeff Kershner and craigh