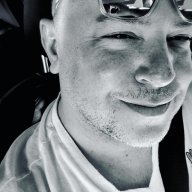 Feb 11, 2015
2,493
764
First Name

Alex
Edmunds sells $50M stake to CarMax amid layoffs
Amid a massive layoff, car-review and listings company Edmunds has sold a $50 million stake to nationwide used car dealer CarMax.
aimgroup.com
-------------------------------------
CarMax you say?
From car dealerships and construction sites to government offices and airlines, workers still required to report to their job sites say their employers aren't doing enough to protect them as coronavirus spreads.
www.bostonglobe.com
At the CarMax used-car dealership in Norwood, MA employees are still being required to come in, according to the wife of an employee, despite the fact that a woman in the business office woke up with a fever and a cough Wednesday and was told by her doctor to quarantine herself.
Like many who relayed information to the Globe about their employers, the worker asked to remain anonymous out of fear of losing his job — and asked his wife to speak for him.
CarMax auctions are still being held every week, with used cars and dealers coming in from around New England, according to the worker's wife. Employees who interact with customers aren't allowed to wear gloves, she said, "because you don't want to walk in and think about the fact that you're buying a used car where the person who just dropped the car off could have been carrying the coronavirus around in their car."
CarMax has closed stores in several states — and will pay workers for up to 14 days — but plans to stay open where it can because it says transportation is
critical
right now. The company said it is following CDC guidelines regarding quarantines and workers who aren't comfortable or able to be on site can stay home without penalty.
---------------
Uhmmm, yeah critical to CarMax's bottom-line! Suuuuure... they can stay at home without pay.