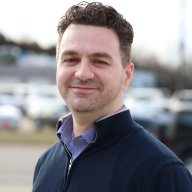 Feb 7, 2019
31
22
Awards

1
First Name

Anthony
"Ford Motor Co. is launching a new digital platform for used-vehicle sales, a move aimed at increasing the Dearborn automaker's market share as new online startups compete for the favor of consumers and investors alike.

The platform, branded Ford Blue Advantage, will allow Ford's 3,100-member dealership network to list and sell their used-vehicle inventory in a single digital marketplace. Ford executives announced the new offering during a three-day annual dealers' meeting conducted virtually earlier this week. "

2 levels to the program. Gold is just the current certified program. Blue on the other hand is any vehicle up to 10 Model years old or 120k miles.

Looks like some of the 3rd party platforms many of us use are not going to be ready in time. For those that do our marketing in house, I can see this as an issue.

I sent an email for an enhancement request for tags in VAuto so I can separate the blue and gold levels and it fell on deaf ears. I send all my group feeds to an FTP so I can separate out the things that are important to me. The way it was explained to me. All of the CPO "Blue and Gold" will be tagged CPO. I am afraid I will lose the ability to micro-segment in Facebook based on view contents from my Pixel.

I suppose I am looking for a signal boost from the folks here to get them to make the change or if someone knows a good workaround when it comes to segmentation.
Last edited: