Feb 11, 2015
2,416
720
113
First Name

Alex
To show how easy it is for plagiarized news sites to get ad revenue, I made my own:
https://www.cnbc.com/2020/05/17/bro...es-it-easy-to-earn-money-with-plagiarism.html
Programmatic supports fraud, undermines journalism (if you can call it that) and is protected by "see no evil, hear no evil, speak no evil" adtech world, from Google on down... BUT, these fraudsters picked up the content word for word not even changing the bylines. Only thing they were scooping up was ad spend from stupid media buyers. Were the ads still legit linked back to client's site? Might 'technically' be fraud but the only people they beat to the punch were the lazy publishers...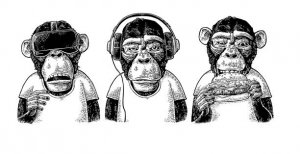 Last edited by a moderator: