Added gpt-3.5-turbo into our consumer texting flow via API and it's excellent. Fine-tuning is not yet available for 3.5 turbo so we have to put in pretty extensive prompts on every message (e.g., system messages for training and the sms history) but it's still extremely efficient.
Here's an example: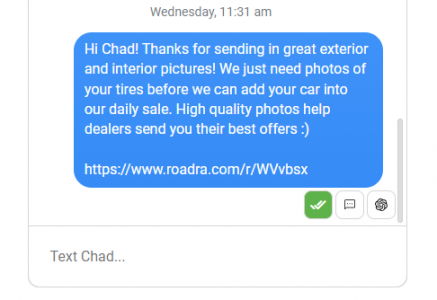 GPT-4 has the ability to accept image prompts (not yet available with the API or consumer GPT console). I'd love to use it to describe visible damage shown in an image.
Lot of early GPT adopters on DR... what are you thinking about GPT-4 use cases vs GPT-3.5?