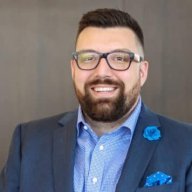 Apr 6, 2009
449
115
Awards

1
First Name

Mitch
Thought I'd post a SUPER basic issue and see how badly our tech stack and my know-how get obliterated.

We're trying to move from where we are to a paperless environment in the next year and something we still print weekly and hand around is an inventory list. This is printed straight out of Reynolds. We're undergoing a change fr Socket to VIN atm so there might be something I'm not aware of on the way we can use there. We're also heavy users of the google suite of products and sheets is my current intent to solve the issue BUT my challenge is this:
A resource that our sales guys use as an addendum to our website that helps them with product selection, inventory knowledge, and general inventory awareness. We're doing so much pre-selling of inbound atm that our sales staff inventory intelligence could use a bump. I'd like to provide our sales staff with a resource that gives them a sense of on-ground and inbound inventory with details that will help them pick the right unit for their prospect or support having a switch unit or two in their back pocket during sales interactions. I'd love to also support recent price changes, spiff targets, or other relevant info from time to time in order to help with the on-the-fly or in-the-moment decision-making.
Is there a solution to my problems already out there or am I destined to build a shared google sheet that's updated every other day? Any best practices or processes that drive inventory intelligence to the front line?
Any thoughts are appreciated!!