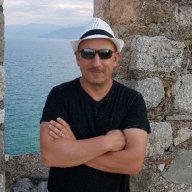 May 5, 2019
42
50
First Name

Jim
Spotted this from KBB today:
Some of the data is pretty obvious by now, but speaks to the importance of and difficulties with brand and dealer loyalty/retention. Also provides some great hints on what your messaging should be.
48% of buyers will delay purchase
25% say will switch brands
18% say will switch category
35% say will switch from import to domestic
35% will pay above MSRP ($5,600 more based on the KBB avg. transaction prices)
75% will drive 50 to 200 miles to get what they want/can
When the chips are down (sorry

) dealers need to rethink what they're saying to whom, how, where and when. More details and data in the attached PDF.
5

2
Reactions:
pschnell, NickA, Alex Snyder and 4 others