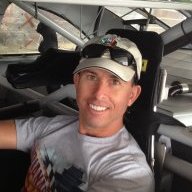 Apr 13, 2012
161
124
First Name

George
There is so much money sloshing around Auto retail, I'm surprised that no giant player has mapped out the internet car shopping universe on a user flow map (i.e. Google Analytics user flow map).

Plus, I'd love to see a study with 1st party data that would separate the dealer's past customers and show how this past relationship influences the shoppers engagement.
Tough assignment given the data both lives in many places, and increasingly protected. Given those constraints, we must measure quality shop, conversions, and match to CRM whenever possible, as well as being on the watch for bots, phony traffic, etc. Low-quality traffic is easy to spot, yet big providers support packages with traffic that often looks phony.
4
Reactions:
Jim K, Micah Birkholz, Zhendrix and 1 other person