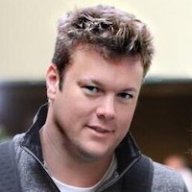 May 1, 2005
4,065
1,522
Awards

2
First Name

Jeff
Become part of The Auto Gallery Porsche / Audi Team!!
We're looking for top internet and telephone producers seeking one of the best compensation plans in the industry!! The Internet Department at The Auto Gallery is a team of highly skilled, highly trained individuals who handle inbound and outbound telephone calls and internet leads with the objective of setting solid specific appointments for customers to come visit our dealership and experience our exclusive VIP service.

Job Qualifications:
We are in search of high achievers who want to contribute to the success and support of the sales department in our Porsche and Audi franchises. You will need to possess excellent communication both orally and writing as well as extremely strong interpersonal skills.
Candidates must have excellent verbal skills
Speak clearly and concisely
Ability to professionally handle challenging customers while taking inbound sales calls
Ability to make a large volume of outbound follow-up phone calls (no cold calling)
The ideal candidate will be extremely detailed oriented, organized and with enough personal discipline to follow an exacting series of follow-up processes
Strong Internet and Computer Skills
Ability to professionally qualify prospects and set appointments
Ability to learn and follow professional scripting
Provide the executive management team with operational feedback
Track results in our marketing database system
Compensation & Benefits:
- Full benefits after 90 days of employment including health and dental insurance, paid vacation.
- Paid professional training.
- Compensation commensurate with performance and experience as well as a base salary.
- Regular contests with monetary value
- Opportunity for professional and financial growth
Preferred Qualifications:
Proven telemarketing and/or sales background that demonstrates professionalism, excellence and achievement.
Motivated individual that is interested in rapid advancement and income based on achievement.
Automotive Business Development Center or Internet Department experience is a plus.
Only career minded stable individuals with a history of achievement need apply. This is a career opportunity and the right individuals will be looked at for future management openings in the short and long term within the Potamkin organization.
Please send resumes to:
Please call our interview message line at:
(818) 575-6397
rather than sending in or emailing your application or resume.
Thank you,
Lonnie L. Decker
Vice President Marketing and Operations
21301 Ventura Blvd.
Woodland Hills CA, 91364
Fax: (305) 779-4674
Website:
The Auto Gallery, New Ferrari, Maserati, Porsche, and Audi dealership in ,