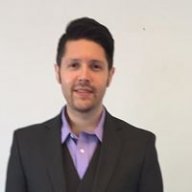 Sep 10, 2014
77
25
First Name

Derrick
To make a quick, frustrating, story short there are issues with our inventory in ADP. Vehicles that have been sold are still populating in our inventory list in ADP. The inventory then populates online. I removed the inventory from Home Net & DealerON to then realize that ADP is the 'main' source. With that being said, the inventory still populates in ADP & Online.
I called support for both ADP & HomeNET who can't seem to figure it out. ADP seems to think it has to with the status of the vehicle in the 'AUN' section. That is status 'S' is in stock where as status 'G' is gone. I have done some research, and think that it could have something to do with how F & I data is pulled from the 'VM' vehicle management system.
I am confident that I am not the only one having this issue! If anyone, knows anything about the inventory management system or how to tweak in the inter-workings of ADP that would be very helpful!