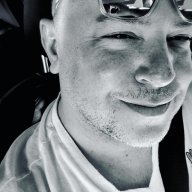 Feb 11, 2015
2,463
762
First Name

Alex
Marketing attribution has been a hot topic for several years now, especially with the increasing availability of technology and metrics that can show marketers almost every step in a customer's journey. Greater and deeper visibility into these touchpoints has led to the proliferation of attribution — last touch, first touch, multi-touch. Despite the effort to quantify every activity, the picture is still incomplete.
Current multi-touch attribution schemes only credit each channel or activity with a fraction of a transaction or acquisition. They don't consider whether those events would have happened without any intervention whatsoever.
And they don't show whether the touchpoint had a positive impact, negative impact, or none at all. The future of marketing lies in customer valuation — understanding how much
incremental
value
marketers create at each step in the customer's lifecycle.
Before you can measure changes in value you have to have a baseline. So, the first step in customer valuation is understanding and correctly measuring
Customer Lifetime Value (CLV)
. CLV is the present value of all spend, from the first transaction until the customer churns from the brand, including transactions predicted to happen in the future. The goal of customer valuation should be to maximize CLV with each and every marketing activity.
---------------------
I find this interesting on many levels. Not only is he right about the picture being incomplete within attribution (sorry current attribution groups), but the author of the article is a former investor (Goldman Sachs, 3G Capital, and Highbridge Capital). IOW, VC groups are going to be hesitant to support attribution groups without knowing they take the CLV metric into consideration and that's not very easy to calculate.