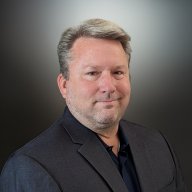 Apr 30, 2009
325
147
First Name

Drew
Matt,

I am looking on Dell.com right now, and a computer with a monitor is $469, I have seen computers at Best Buy with a monitor for as low as $399. If a dealership can't invest at least $399 for each sales employee, they have bigger problems.

Computers should be accessible to all employees, printing workplans is just plain stupid! Agreeing with Alex's point on inventory look-up, instead of walking the lot - the computers should be in a call center type room, not on the showroom...do you really want your salespeople making calls on the floor anyways?

I also took a look at all the salespeople's phones at a recent dealer visit - only about 25% of them had "smart phones" - not really worth it if only 25% can use mobile CRM (And doesn't a good smart phone cost more than $399?). I am visiting a 5-6 dealers over the next 2 weeks if you want some hard/real stats on this.