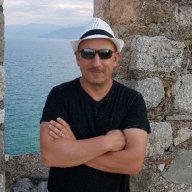 May 5, 2019
42
50
First Name

Jim
Context and relevancy have always been the goal in sales and marketing. Google is taking this to the next level.
Google's Multitask Unified Model (MUM) will help add context to deliver more comprehensive results. Some examples include:
Offering "Things to know" boxes about a given search, pointing to different subtopics to explore (Imagine content like safety ratings, cargo capacity, new tech, etc.)
Returning subsections of videos that relate to a given search, even if the entire video doesn't (Now this is cool. You'll likely be able to add metadata to your videos now.)
Showing available inventory at local stores for shopping-related searches (This is here, but may be next-level merchandising with what Google has planned.)
Very cool stuff. Sounds like it will rely on Google Lens and real people to power the context, but it's a start and it's coming. Of course there is some privacy and bias controversy around this. Links in the article.
BTW... The Hustle is a killer newsletter. Excellent content and writing. Stuff you don't read and hear about elsewhere.
1
Reactions:
Jeff Kershner