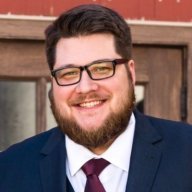 Jul 24, 2019
20
31
First Name

Zach
I have seen many threads, and many articles about the importance of video in the dealer space. To give you all some background I created a personal YouTube channel that was moderately successful for a time -
https://www.youtube.com/zachhouseknechtgaming
. I was consistent, creating exactly what my audience wanted - and essentially got burnt out, but also that whole space is difficult to be in. That being said, I also worked for a company and produced "product feature videos" but they were essentially vehicle build showcases. It was unique - covering emergency vehicle builds, it was a niche yes, but we made money on YouTube from it. -
https://www.youtube.com/user/salladaservices
And both of these were all with organic growth. No spend, just word of mouth and running along with trends.
That being said I feel like it's 10 times more difficult in a market where our vehicles are all essentially the same. Unless we do unique builds, or just how-to videos - how do you make video content that stands out from the sea of dealership car videos. I ask all this having some insight - me making gaming content - there was a sea of gaming content out there, and I differentiated myself by just "being me" and being consistent. But this seems like a much more difficult market to tap into. Unless you're going to do full fledged car reviews (which I'm personally not against) it just seems to be overloaded with content.
I have made these How-To videos and wanted to get all of your opinions on them - they are simple, involving very little equipment and very little editing. But I feel like videos like these will be good organically - and down the road. When someone buys the Gladiator second hand for instance and wants to know how to do something - I'm thinking the real long game here.
https://www.youtube.com/playlist?list=PLGaUQCYQB0M7AOEpZ41hJ5vrQbkzcoWaP